Transition Services
Civilan Transition Services
All civilian transition services offered by SAMFSN team is FREE and open to all military personnel, civilians and veterans.
SAMFSN is offering the following transition Services to any active duty or civilian from any U.S military division. Our services can be provided in person or by online web and phone conferencing. Personnel deployed overseas can also contact us. We will setup the date and session time based on mutual convenience. Please send an email to This email address is being protected from spambots. You need JavaScript enabled to view it. with details of your profile and what specific help you need.
1) A custom 1 hour tutorial on USAJobs. This tutorial will quickly help you get familiar with USAJobs.gov and get you upto speed to apply for federal jobs.
2) One hour Resume Writing tutorial - This will help you write up an effective resume. We have talented resume coaches who can give you the help and guidance you need. This can be a custom online session if required.
3) If you need help or information on any specific industry or just need help to get a wider circulation of your resume
4) Personal Mentoring Assistance - SAMFSN has access to experienced individuals who can give you mentoring assistance. Our mentors can also review your resume and give critical feedback. Details are below
The following committed and experienced individuals have kindly volunteered to mentor any active duty or civilian from the military. If you need help from any of the following mentors please write a brief email to This email address is being protected from spambots. You need JavaScript enabled to view it. with a note giving your profile details what mentoring help you need. You can also mention the specific individual whose help you want The assigned mentor will call you and arrange a phone conference or personal meeting based on mutual convenience.
LTC Ravi Chaudhary ( Retd )
Lt. Col. Ravi Chaudhary is a former Air Force officer, having completed 21 years of service at the Air Force District of Washington, Andrews AFB, Maryland. He is a C-17 Pilot and has completed a variety of command, operational, engineering, and senior staff assignments in the Air Force. He has also served at the Pentagon as a Speechwriter and Strategic Planner in the Secretary of the Air Force Executive Action Group and Deputy Chief of Staff for Air Force Strategic Plans and Programs.
On May 6, 2014, Chaudhary was appointed by President Barack Obama as a member of the President's Advisory Commission on Asian Americans and Pacific Islanders. In this role, he advises the President on executive branch efforts to improve economic and community development, public and private sector collaboration, health, education and veterans support for the AAPI community.
http://www.faa.gov/about/office_org/headquarters_offices/arc/key_officials/chaudhary/
Dr. Russel S. Lowe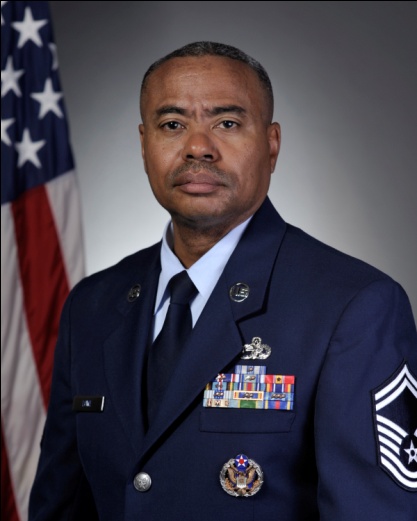 Dr. Lowe is currently assigned to the U.S. Navy. Dr. Lowe officially retired from the United States Air Force on 1 October 2014 after 35 years of military service. He has received numerous awards. He has been deployed for 3 long tours to the middle east since 2001. Dr. Lowe is a 2000 graduate of the USDA's Executive Potential Program and has an Associate Degree from the Community College of the Air Force, a Bachelor of Science Degree in Vocational and Industrial Education from Norfolk State University, a Master of Science Degree in Human Resource Management from National Louis University and a Doctorate in Adult Education from National Louis University. He is also a Professor with the Thomas Jennings Open Learning Village at http://www.openlearningvillage.net . Dr. Lowe's doctoral dissertation focused on the challenges faced by military veterans, returning from combat in Iraq and Afghanistan, as they transition into civil society. To read more about his research use the following link: http://digitalcommons.nl.edu/diss/149/
MAJ Kamaljeet Singh Kalsi
Major Kamaljeet Singh Kalsi has always had a strong passion and desire to serve his country, as he was raised in a family with three generations of military service before him. Through the Health Professions Scholarship Program, Major Kalsi was able to attend medical school with the promise of being able to serve in the U.S. Army as soon as he finished. He began as a First Lieutenant in 2001. He then did his rotations by serving in military hospitals at West Point and Travis Air Force Base. In July 2010, he completed his Officer Basic Training.
Soon after, in January 2011, he deployed to Afghanistan for the first time as Officer-in-Chief of a tented Emergency Room in Helmand province. He also served as the Chief of Disaster Medicine for the entire Forward Operating Base. During his tour in Afghanistan, Major Kalsi personally treated over 750 combat casualties and local nationals who suffered from IED blasts, gunshot wounds, and other emergent conditions. He also successfully resuscitated back to life two patients who were clinically dead on arrival. Most recently, Major Kalsi testified to end the ban on Sikhs in the military in front of the Commission on Civil Rights.
http://sikhcoalition.org/military-campaign/major-kalsi
MAJ Tejdeep Singh Rattan
Major Tejdeep Singh Rattan, a 31-year-old dentist, graduated Monday at Fort Sam Houston after the Army made an exemption to a uniform policy that has effectively prevented Sikhs from enlisting since 1984. Major Tejdeep Singh Rattan emigrated from India to New York as a teenager, and always wanted to serve in the military as a way to thank the United States for the opportunities it has given him. In March 2010, Major Rattan graduated from Officer Basic Training at Fort Sam Houston, making him the the first Sikh soldier to do so in decades. After graduating, he completed his residency at Fort Bragg.
He began his service in 2010 as an Army dentist at Fort Drum, but was deployed to Afghanistan in March 2011 through October 2011, where he served in the southern part of the country, most notably at the Forward Operating Base. In recognition of Major Rattan's superior service to the United States in Afghanistan, he was awarded the Army Commendation Medal and the NATO Medal.
Following his return from deployment in Afghanistan, Major Rattan has been stationed at Fort Drum-NY, and Fort Bragg-NC. Currently he is serving in California army reserves.
http://sikhcoalition.org/military-campaign/captain-rattan
Image- https://upload.wikimedia.org/wikipedia/commons/1/1d/CaptRattansikh.jpg
Chaplain CPT Pratima Dham ( Retd )
Captain Pratima Dharm, served as the first ever Hindu Chaplain in the US Army. She has served five years in the US army, has been deployed in Iraq and gone wherever her soldiers have gone. While they have safeguarded the country, she has safeguarded their souls, offering them spiritual strength in tough situations. She was awarded the Bronze Star for running ten humanitarian aid missions in Iraq for the Iraqi people, especially the Kurdish population.
http://www.lassiwithlavina.com/features/people/meet-the-us-armys-first-hindu-chaplain/html